Thanksgiving is right around the corner, and it's my favorite holiday. Every year, it's fun to explore what dazzling DIY Thanksgiving decorations I could put together for my home and table. If you've come here looking for new ideas for your Thanksgiving home and table, you're in the right place. Let's explore together!
DIY Thanksgiving Decorations For Home Or Table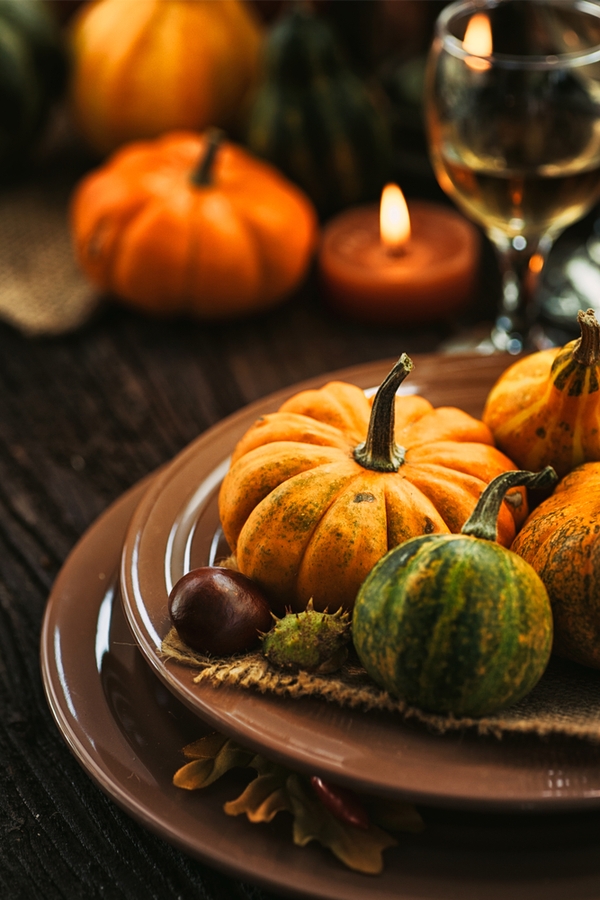 My Thanksgiving table is never complete without the addition of plenty of candles. Candles provide an extra boost of warmth and ambience you need at this cozy time of year. This DIY Thanksgiving decoration idea involves a stop at Dollar Tree for some simple glass votives. Next, cut squares of yellow felt into flower shapes, or purchase felt flowers to fit the width of your votives. Place the felt flowers in the bottom of the glass votives, with a lighted tealight on top. The faux ladybug here is a nice touch, but not necessary.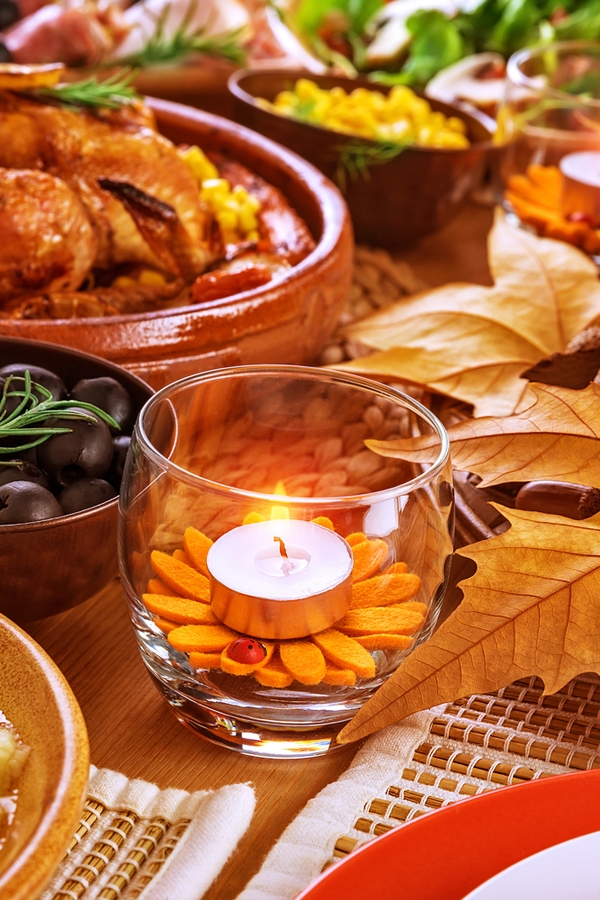 Kids like to help with DIY Thanksgiving decorations. Why not let them help you make some of these adorable toilet paper tube Pilgrims and Indians? All you need is assorted colors of construction paper, glue, and a Sharpie. They are pretty self-explanatory!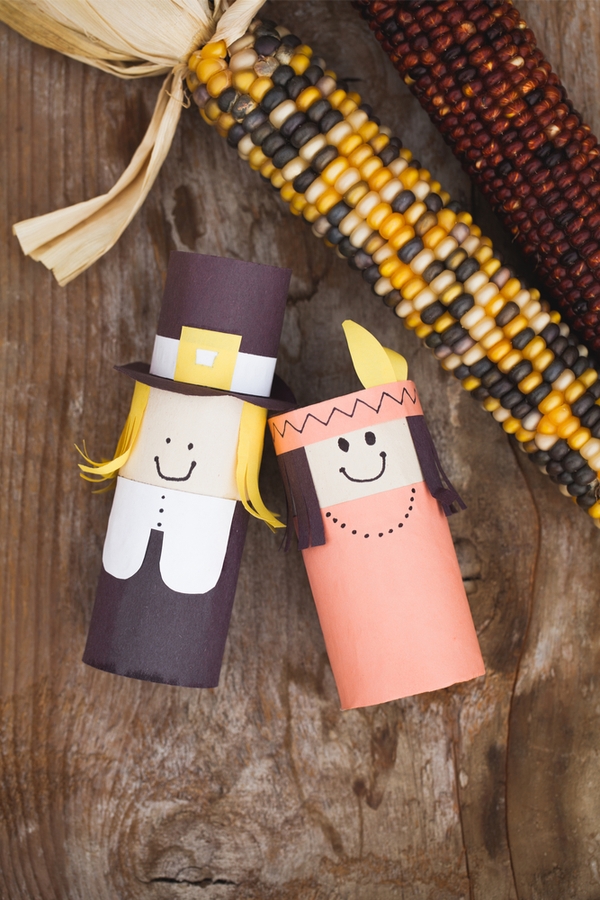 I love this DIY Thanksgiving decoration idea! Paint a pumpkin with a Thanksgiving motif, and set it anywhere you want to add a festive touch–your front porch, your fireplace hearth, or even your Thanksgiving table.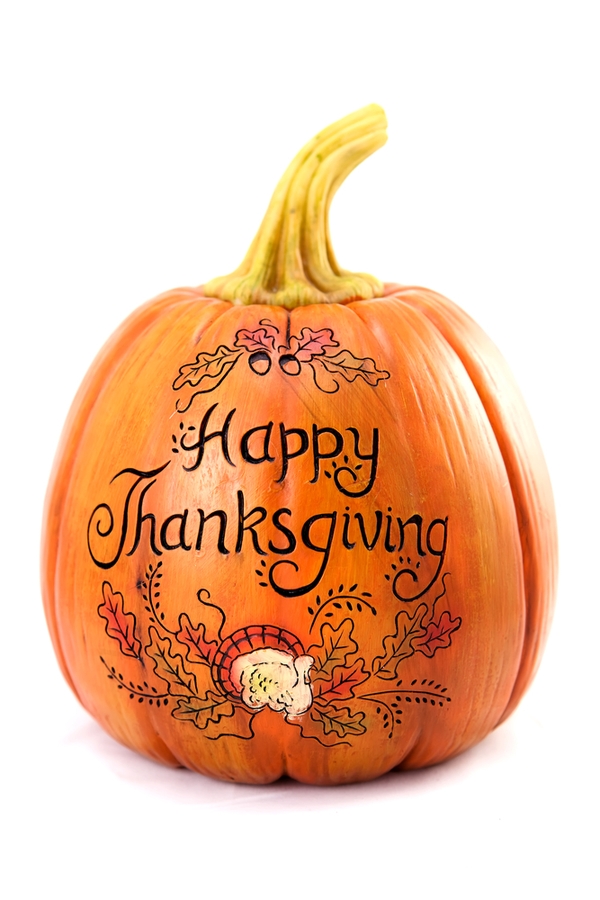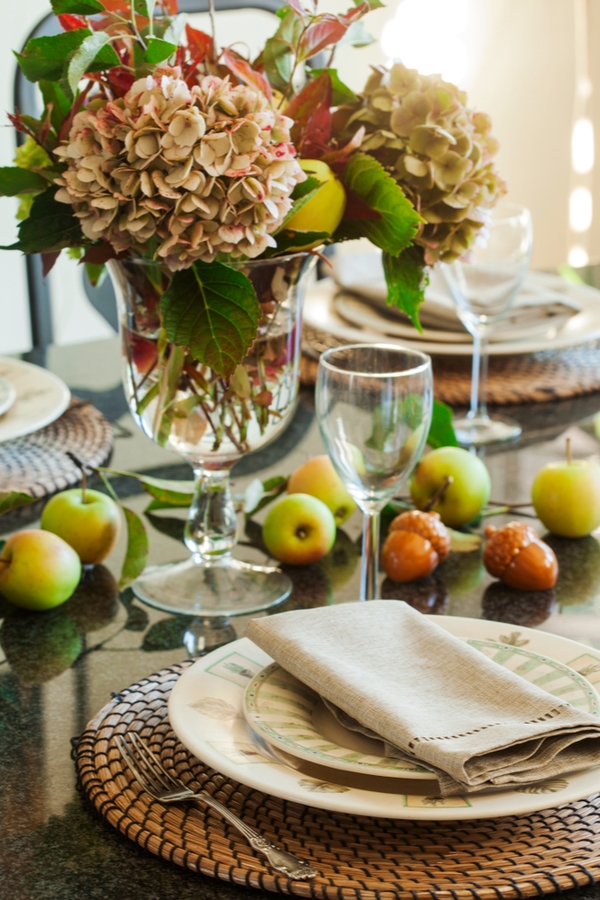 When you host Thanksgiving dinner, it's nice to do a tablescape that's easy but elegant. Try an idea like this one! Cut stems from your own yard, or pick up a fall bouquet at the grocer's. Add apples and pears with stems and leaves still attached–just scatter them down the center of the table. Beautiful!
Here are a few more easy but elegant DIY Thanksgiving decorations for your home or table. Burlap is a simple table runner, but add plenty of pinecones, fall leaves, tiny pumpkins and fall flowers and it looks rustic but amazing. Tall candlesticks add the finishing touch.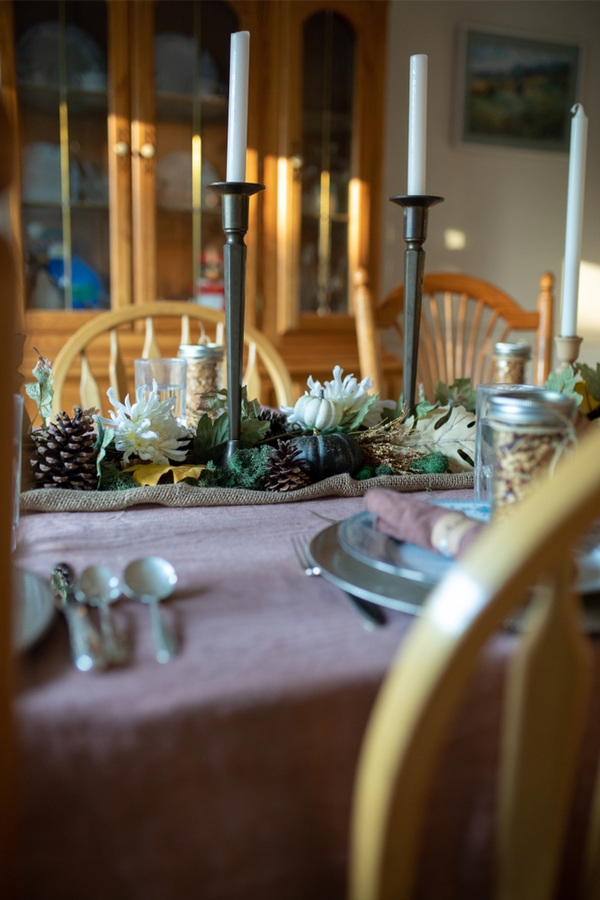 For more dazzling DIY Thanksgiving decorations, check out these 15 DIYs perfect for your Thanksgiving table.