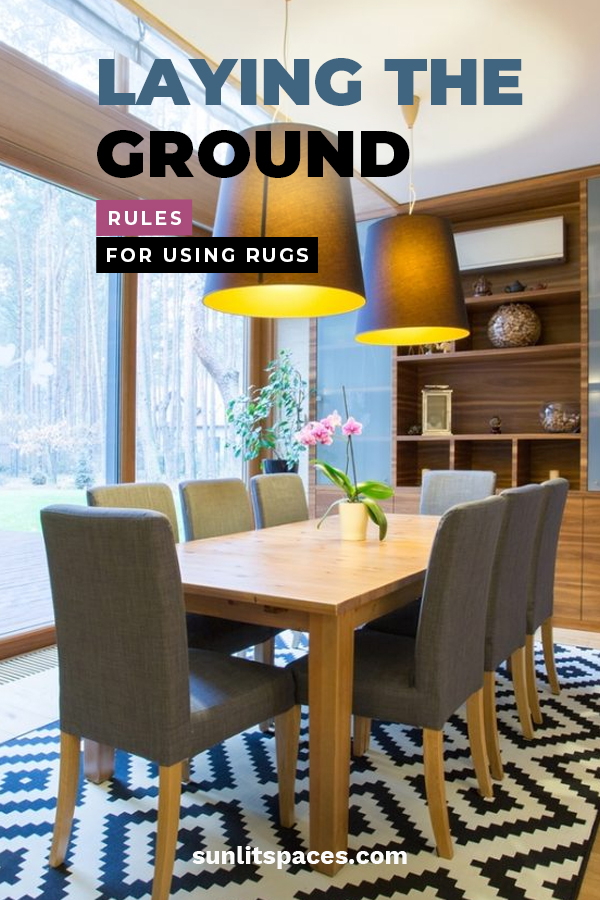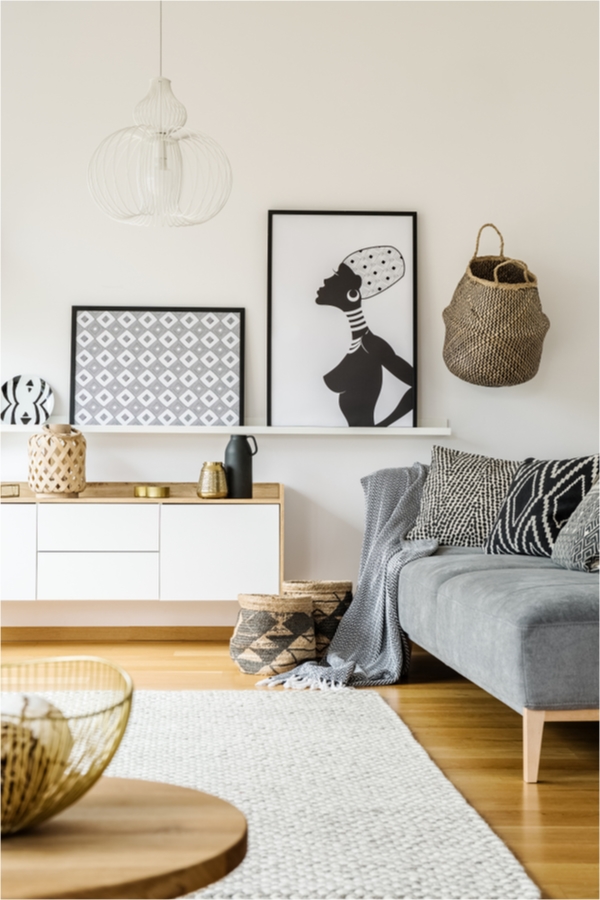 Rugs are all the rage in home decor. But do you know the design ground rules for using rugs? Rather than just laying a rug down without any thought to sizing, room placement, or other concerns, get to know the ground rules for using rugs first. Then you can use rugs in any room of your home with absolute confidence!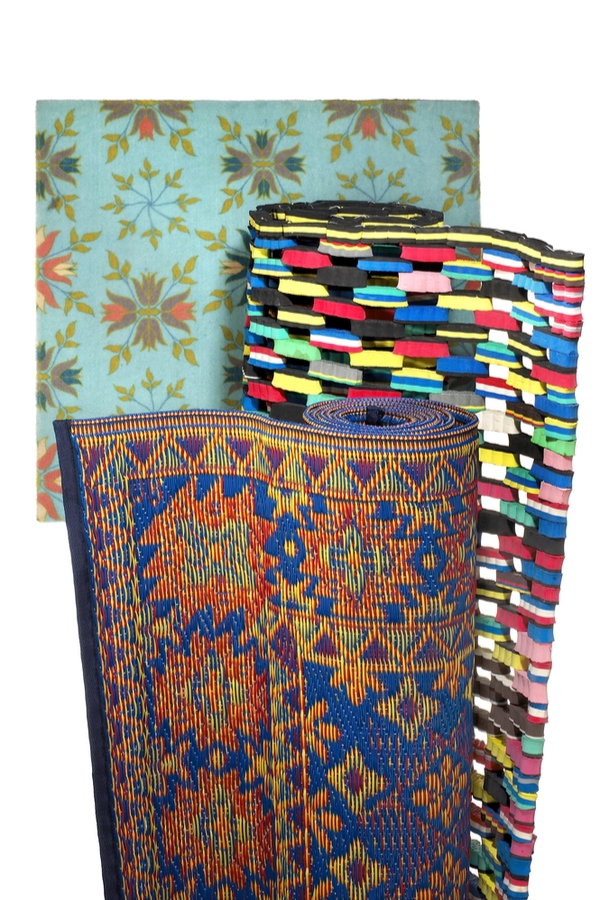 Rules For Using Rugs
Above all, when considering the rules for using rugs in your own home, don't be afraid to break a rule that doesn't feel right. If it doesn't look right in your space, don't follow it. Do what feels best for you and your particular room.
That being said, there are guidelines that certainly help the design-challenged individual in each of us to feel more confident in our use of area rugs. Here they are!
Be Generous With Rug Size.
Don't get a rug that is too small for your room. If the price of a larger rug gives you the shivers, go and compare the cost of carpeting that entire room. A rug is much more doable, and can be also be more attractive. It can also be changed out much easier than carpet.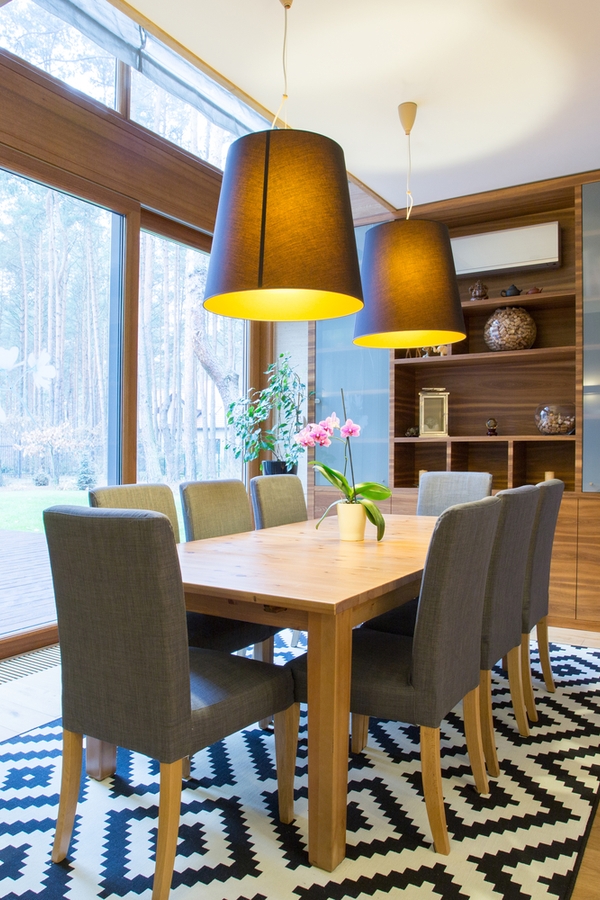 Watch Your Margins.
You might think you're back in college English right now, but no. When selecting an area rug for any room, keep in mind that you should have equal margins all around the rug. If you want a couple of feet of hardwood flooring to show, make sure it's the same all around. The main thing is to center your rug in the space.
When you use a rug in a dining room, allow for the table and chairs to sit on the rug, even when the chairs are pulled away from the table. A chair that is half on, half off the rug can be uncomfortable for dining.
You Want Warm Feet In The Morning.
Don't skimp on the size of the rug in a bedroom. Some people barely allow for the bed to sit on the rug, with cold, hard floor all around. But do you really want to get up in the morning and have your feet hit the cold floor? Give yourself plenty of room around the bed to walk in comfort.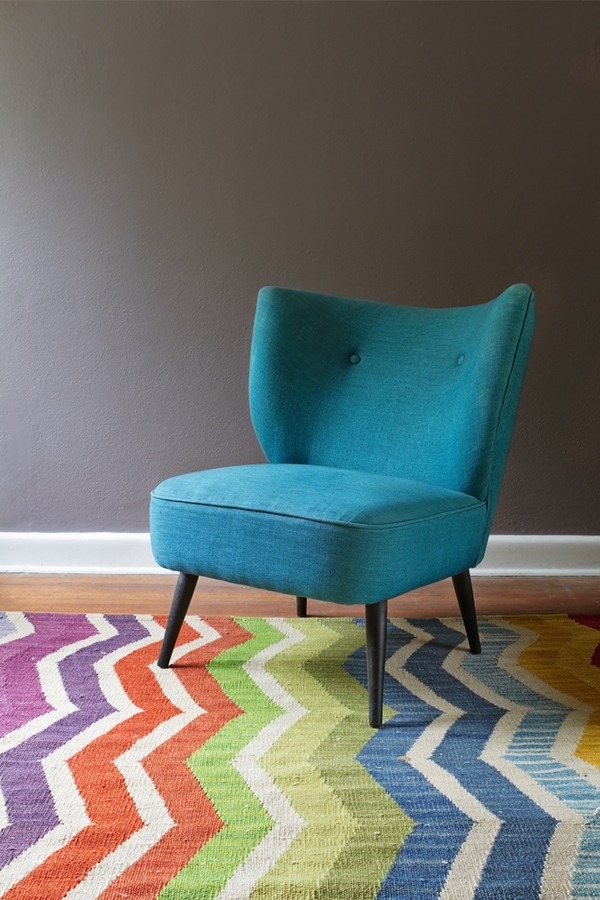 Embrace Interesting Colors And Patterns!
One of the most important rules for rugs is to use them to add color and fun to a room. Don't be afraid to go bold, especially if your room is mostly neutral. A rug can always be changed if you get tired of it.
Did you know you can find great rugs at Amazon? Take a look so you can practice those newfound rug-laying skills!