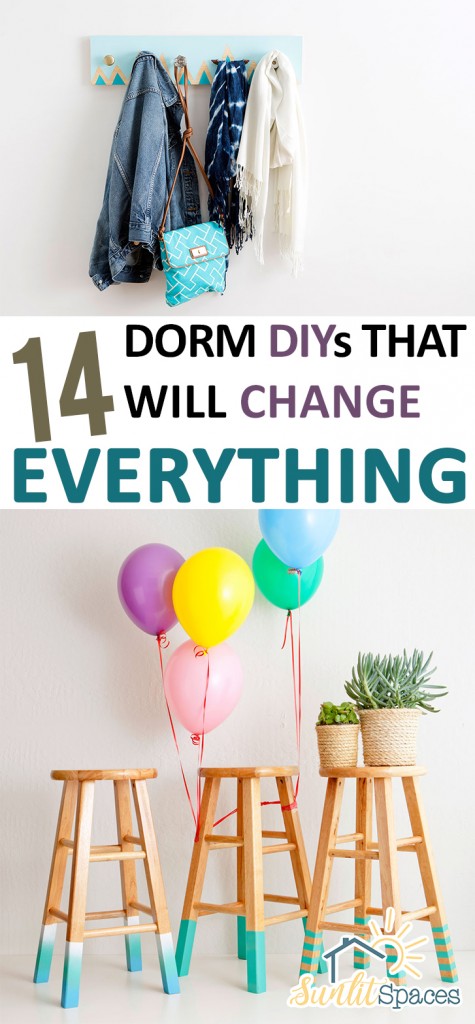 There are some fantastic ways to decorate your dorm room so that boring will never be a word to describe it–and they're all easy DIY projects you can do fast!  Click through these 14 examples of dorm DIYs that will change everything about your boring dorm room.
1.Use some old magazines and turn the pages into colorful, unique DIY wall art that will dress up your walls on a skinny budget. See Brit for the how-to.
2. I really wish I'd thought of this one! A giant confetti wall is fun and perfect for the fun-loving side of college dorm life. The giant confetti is made from colored cardstock and stuck on with Blu-Tack. So easy!
3. Dress up your boring bed and give it an instant glamorous look with an easy DIY headboard made from cardboard and fabric.
4. How about dressing up the floor with a colorful DIY t-shirt rug?
5. Use battery-operated tea lights in these cute DIY votives made with mason jars and your favorite fabric prints for a real candle look without the flame.
6. Turn your favorite photos into a fun, geometric photo display that won't even damage the dorm walls.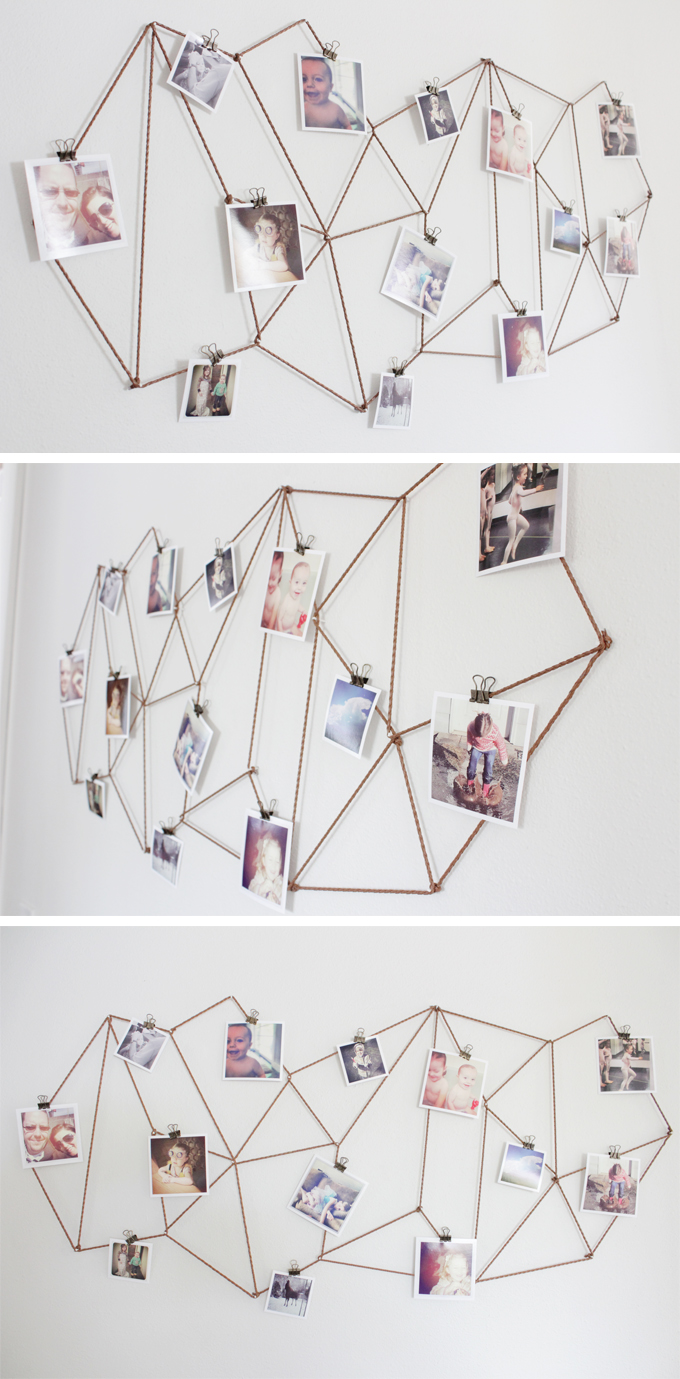 7. Display your favorite quote on a DIY quote banner. See the tutorial at Homemade Ginger.
8. Lights are a fun way to decorate your dorm. Over at Hey Gorgeous, see how to make a cute Dixie Cup garland to fancy up a string of white lights.
9. Dorm room doors are not known for their beauty, but you can easily elevate yours with some washi tape. Look how this door is transformed!
10. Don't forget what plants can do for a space. Even a dorm room could use a space-saving wall garden like this one.
11. Instead of spending more money on fancy curtains, buy plain curtains and then customize them with different trims. Ribbon, pom poms and other trims really make them stand out.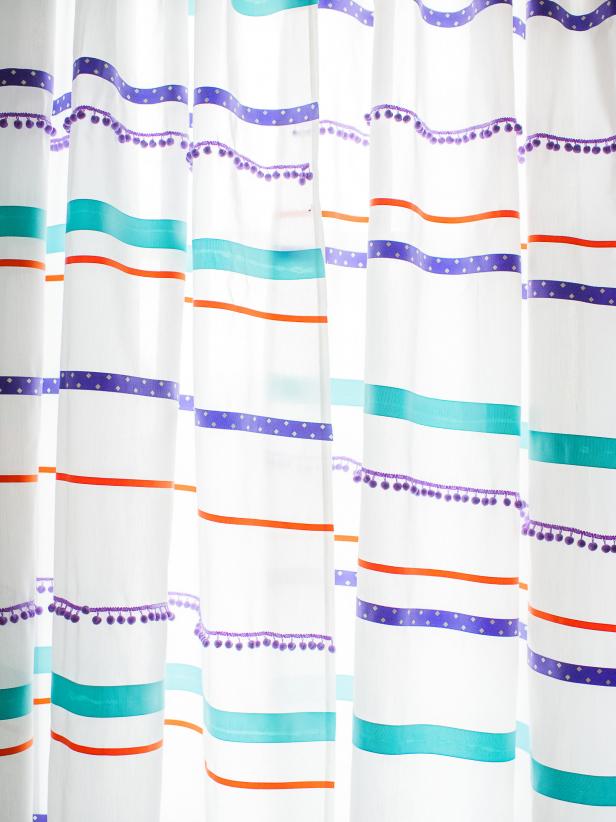 12. DIY a cute coat rack to give yourself more space to hang stuff that would otherwise be on the floor (or your chair…)
13. Stools are great for extra seating. They don't take up a lot of space, and with this color-dipping technique, they definitely won't be boring either!
14. Dipped planters with succulents living in them are a fabulous way to bring in a little of nature. Plus, they're low maintenance and the pots add charm to your room.