1. An old dresser turned entry table? This is an awesome hack you should definitely know about! A gorgeous coat of paint later, it's really beautiful.
2. What do you suppose you could do with one of the leftover drawers from the first hack? Turn it into this awesome storage box! Here it looks adorable in a little girl's bedroom.
3. Don't get rid of that old crib spring! Use it to make a lovely inspiration board or photo display for your office.
4. Got an old, ugly bookshelf? Turn it on its side and make it over into a fabulous padded storage bench that's perfect for a mudroom.
5. Who would have thought that you could turn an old thrift store TV console into a bed for the family dog? Imaginative!
6. Here is a great idea if you have an old desk that is too big for your space, or need small nightstands with drawer space. Convert an old desk into the perfect nightstand set with drawers. Tutorial here.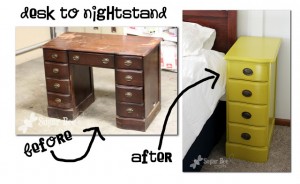 7. I love this genius idea to turn an old door into a family center for pictures and coat hooks. It looks amazing!
8. Over at Infarrantly Creative, they turned an old door into a gorgeous white headboard. So easy!
9. Your kids will love this Lego table converted from an old console-style end table. Fabulously creative!
10. Yet another reason to keep that old crib….instead of buying a brand new toddler bed, convert your old crib into a Loft-style toddler bed. Adorable!
11. You won't believe how an old filing cabinet converts into a very useful garage storage center.
12. Here is a simply amazing kitchen island complete with trash or storage bins. The best part? It used to be an old kitchen cabinet that was purchased at a garage sale!
13. The best of rustic and industrial, combined into one awesome living room table. Here's how you can make your own.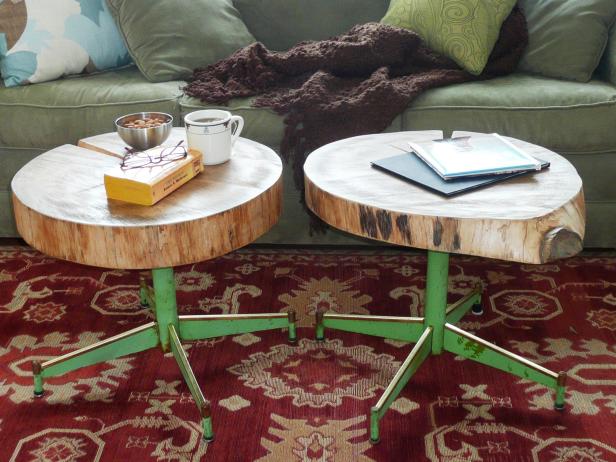 14. Make an adorable children's storage bench from an old dresser.
15. This Grand Piano Bookshelf is pretty darn clever and unique.

16. Imagine a seating and storage center like this one in your family or playroom. Then, imagine making it yourself out old bookshelves, that deserves a smile! Here's how you can do it, and no one will ever guess.
17. Display your beautiful plate collection by making a display rack from an old crib.
18. Turn an old thrift store coffee table into a gorgeous padded ottoman that will look like you bought it at a fine furniture store!
19. Tackle two needs with one old dresser by converting it into a pet bed & nightstand. Fido can still be near you at night!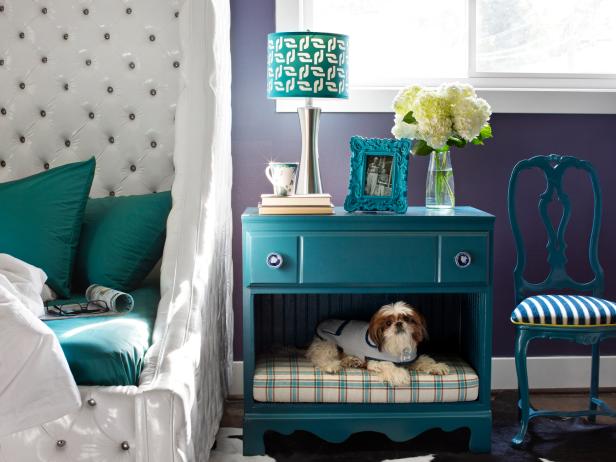 20. Here's a very clever use for old or extra kitchen chairs. You can pretty easily convert two or three of them into an entry bench like this one.