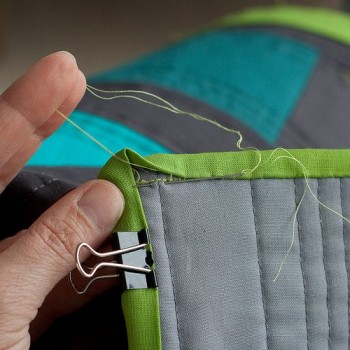 21. When quilting it's always nice to have an extra set of hands, but sometimes we don't always have that luxury. If nobody is around to help you, you can use binder clips in their place! They will hold your binding in place while you quilt and are also good for making a quilt sandwich.
22. To make sure you don't go too far, you can slide a pin across the end of a buttonhole before you rip the stitches.
23. If you are making a quilt, find some of your old blankets you can use. They are great for batting that you can put inside your quilt!
24. When you have dull straight pins that are difficult to work with, try putting them in a piece of bar soap and then they will go through your fabric a lot easier.
25. When you need a seam allowance, all you have to do is rubber band two pencils together! They will be about 8 mm apart and should work well.