Chalkboard Paint is all the rage right now.  It is so much fun to use in your home, and very functional, especially for non-committal people, like me because it erases!  You can buy chalkboard paint at the home improvement store, or a craft store in a brush or roll on form.  You can also buy a chalkboard spray paint.  Each has it's place, depending on the project you are working on.  I have also used chalkboard contact paper, which is amazing and great for some of the uses below as well.


1. Chalkboard labels.  Perfect for the non-committal organizer, like myself.  I have seen chalkboard labels on toy organizers, spices, canisters, pantry items, garage storage, and closets!  Love them all.
2. Chalkboard Menu.  Cute idea.  Love it on Pinterest, I just don't see me displaying a menu in my home, or being organized enough to have the weeks meals planned out, and then writing them down for all to see.  Cute, but probably for someone else.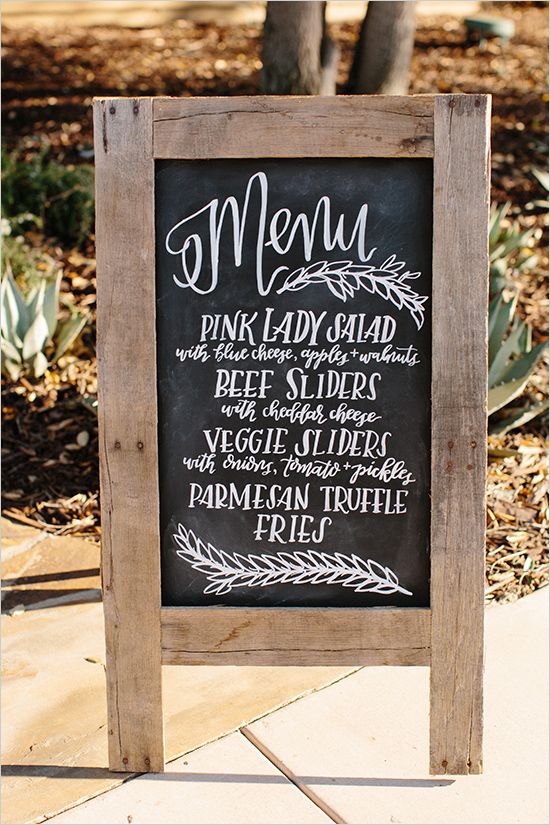 3. Chalkboard Wall.  This is great for a playroom or for a kids bedroom.  It is a fun way to invite creativity and educational activities to your kids' life.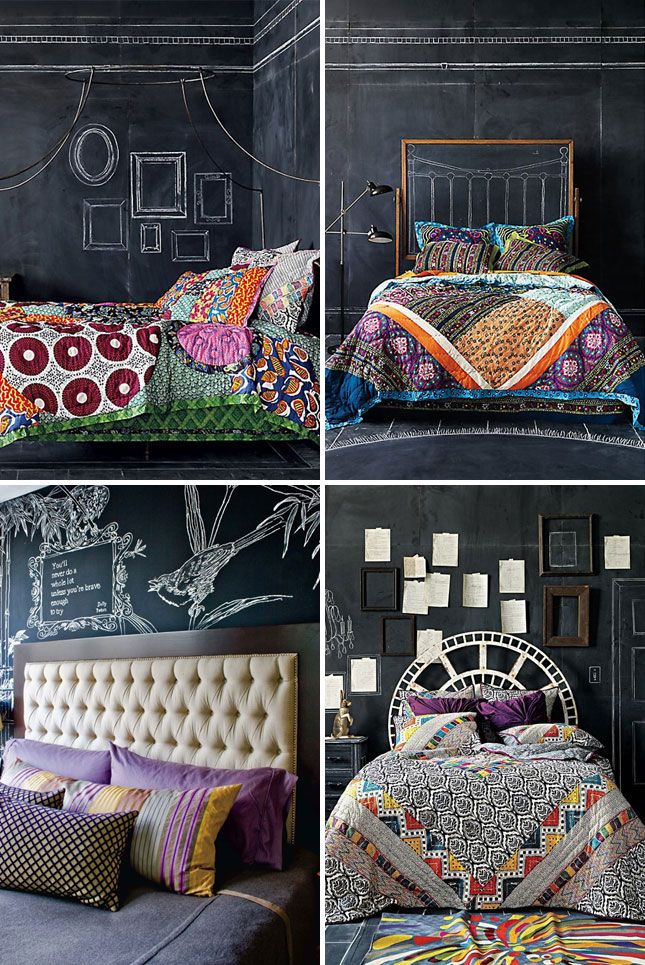 Image from Brit Co
4. Chalkboard Table.  This is great when you are as non-committal as I am, and you want a chalkboard, but you aren't totally sure about painting an entire wall with it.  Enter chalkboard table.  It is a mini version of the wall, and not such a big decision, like turning a wall into a giant chalkboard.  I really love this idea.  I made one for my kiddies' playroom, and it was great.  IKEA sells a perfect coffee table for the job, and it is only $14.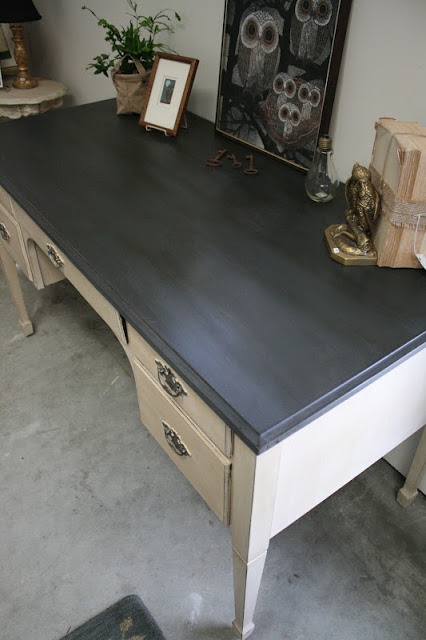 5. Chalkboard Calendar/Schedule.  I LOVE LOVE this idea, and I will have one in my mudroom, as soon as I get to it.  Great idea.  You can put your monthly activities there, and erase and start a new month.  I like the idea of having a central place for everyone's schedules, that can easily be changed, as so often… schedules change.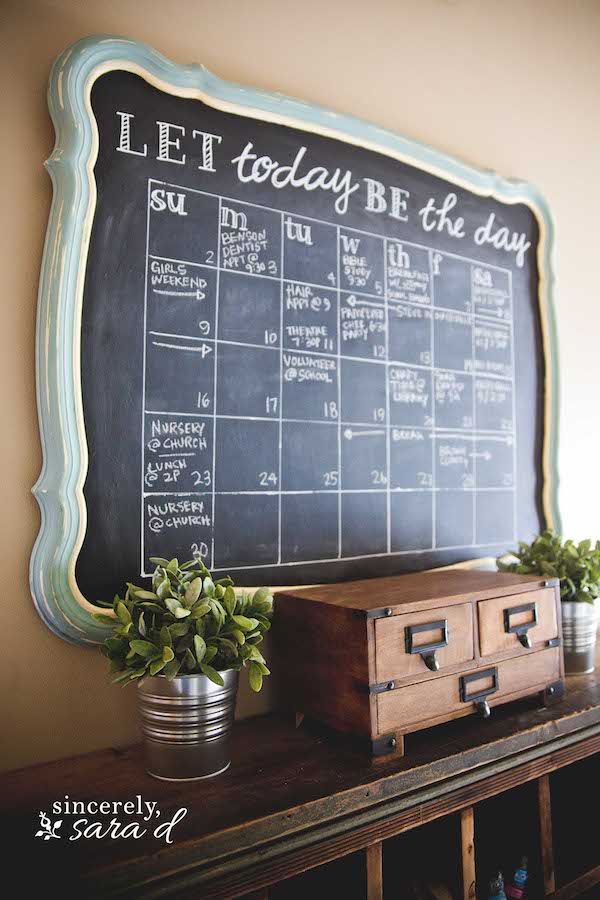 Image from Sincerely Sara D.
6. Place Mats.  This is a cute idea.  I have seen them on Pinterest and think it's a cute idea for kids to color at dinner time or to play games together as a family as you eat.  I have used the Chalkboard contact paper for small projects, and I would recommend it for a craft of this size, instead of buying paint and going through the process listed above.  Unless of course, you need it a custom color, and then you can use the custom color chalkboard paint tutorial to help you along.
7. Grocery List- Not only is this idea completely green, it is really cute too! Paint a clipboard with chalkboard paint. Hang on the inside of a cupboard, or on the refrigerator for easy access. Take the clip board to the store with you and erase the list as you load your cart!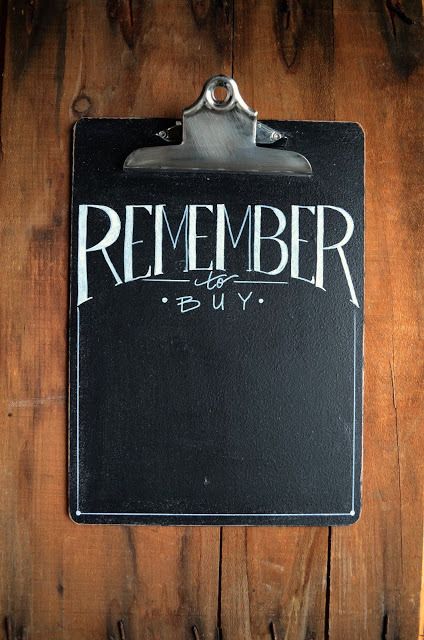 Image from Mountain Modern Life. 
8.Halloween Pumpkins- Next Halloween, paint your pumpkins with chalkboard paint. I love how scrabble was incorporated! Super cute!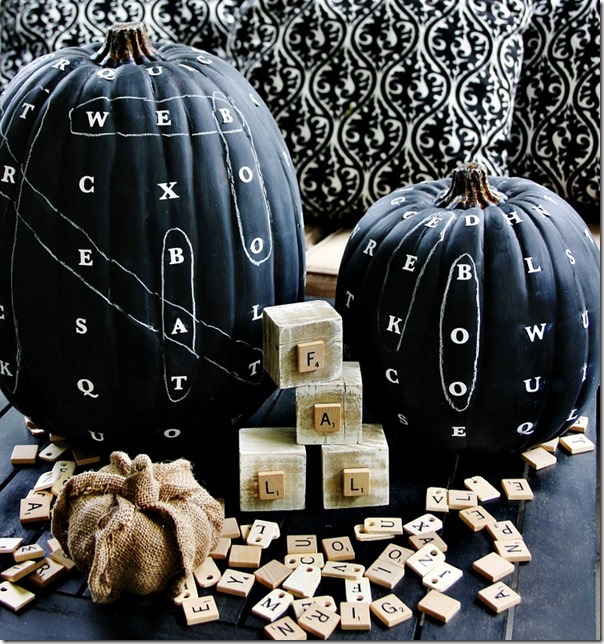 9. Mini Chalkboards- This is the best way to reuse old picture frames! Paint the frames with bright colors to contrast the dark chalkboard paint.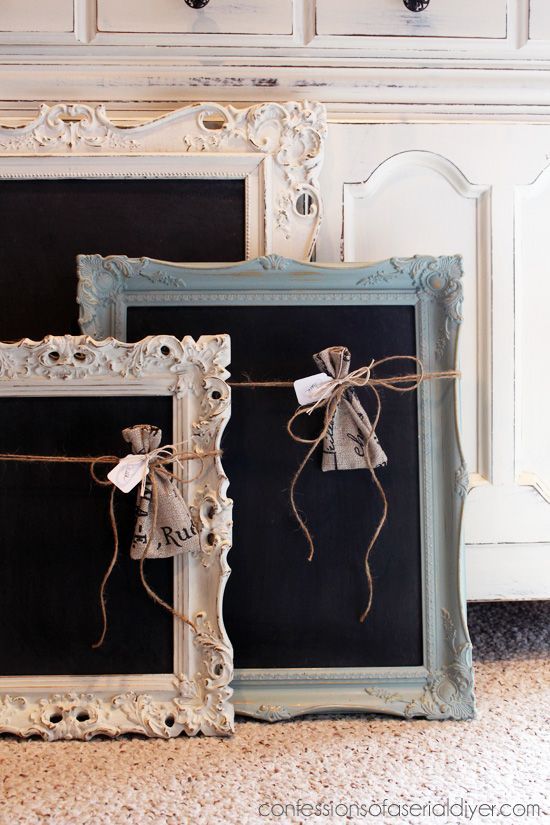 10. Paint the Globe- What a cute idea for a gift, or just a decoration in an office or study! Here are the instructions from Hey Hey Mandy Kay.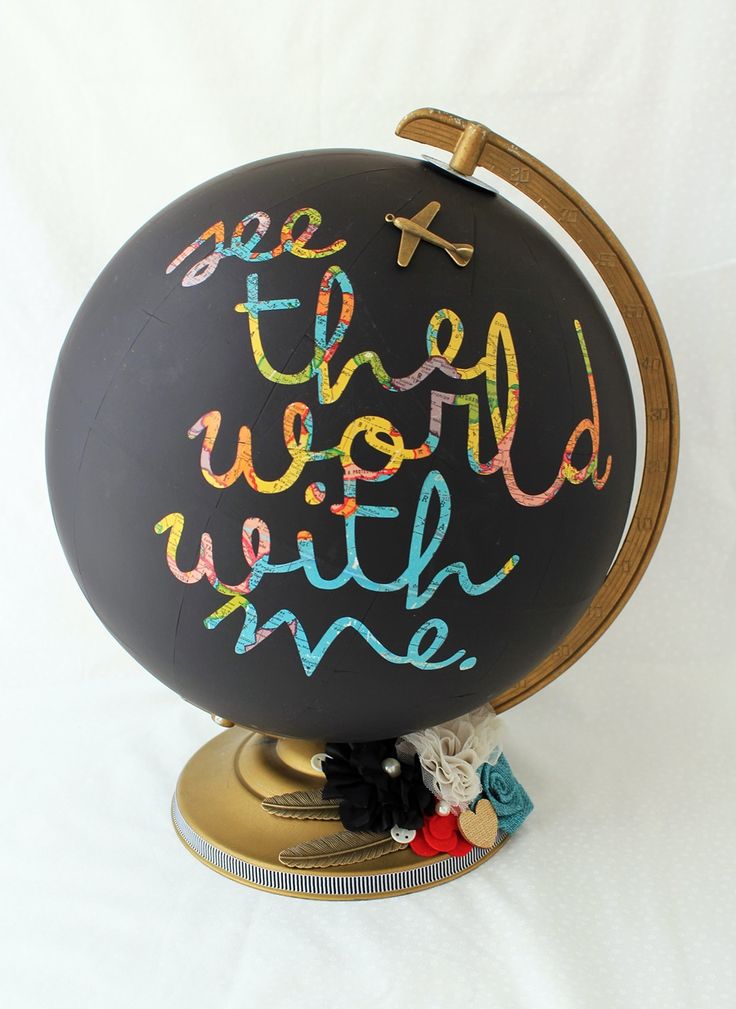 11. (Bonus!) Filing Cabinet- A creative way to spruce up an otherwise boring filing cabinet. Not only that, but you can write your to do list on the side!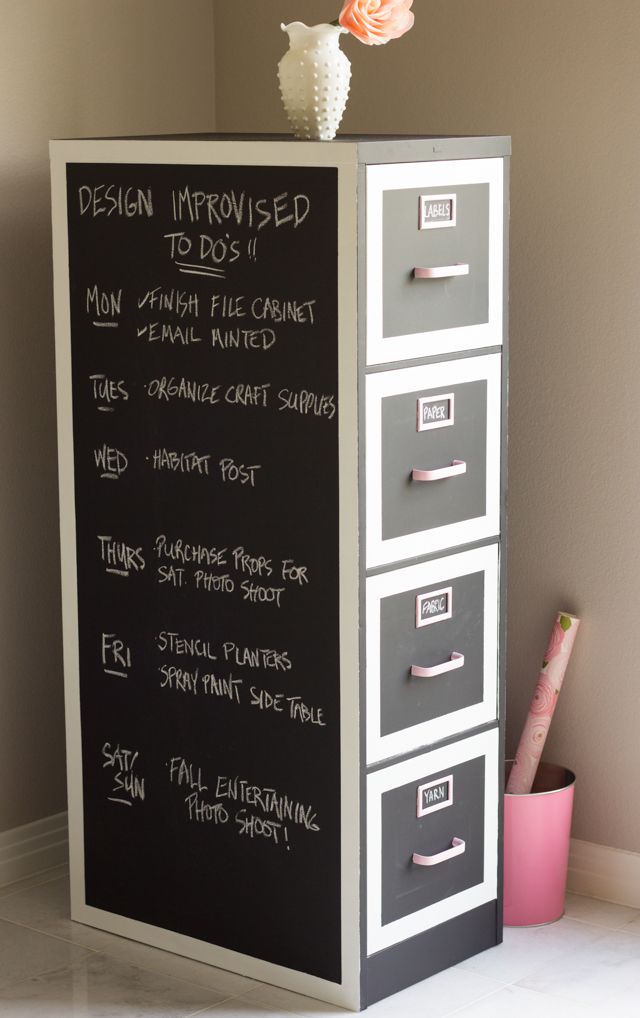 Image from The Turquoise Home