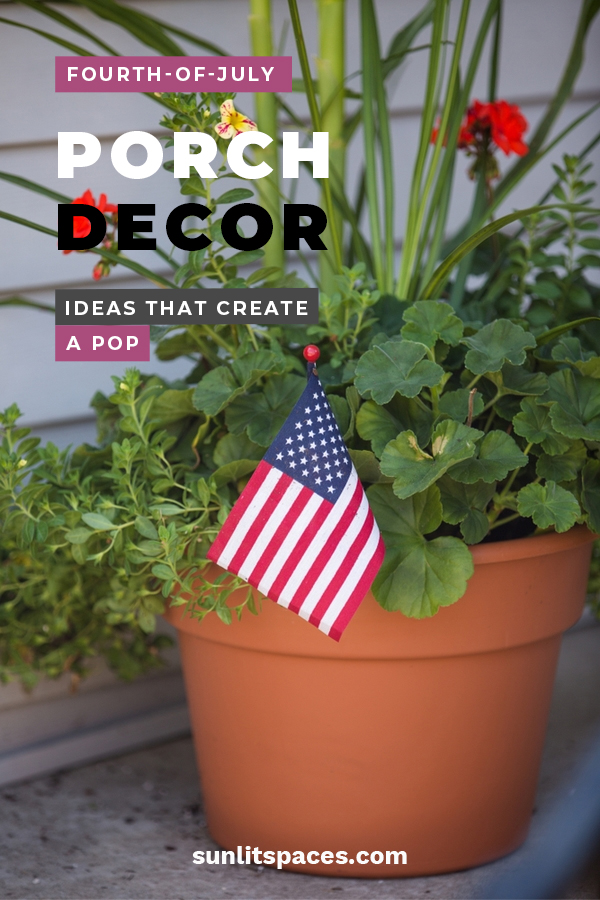 America's birthday is right around the corner. So Fourth of July porch decor ideas are up for today's post! If you are looking for Fourth of July porch ideas that create a POP, you've definitely come to the right place. Check these out! 
Fourth Of July Porch Decor Ideas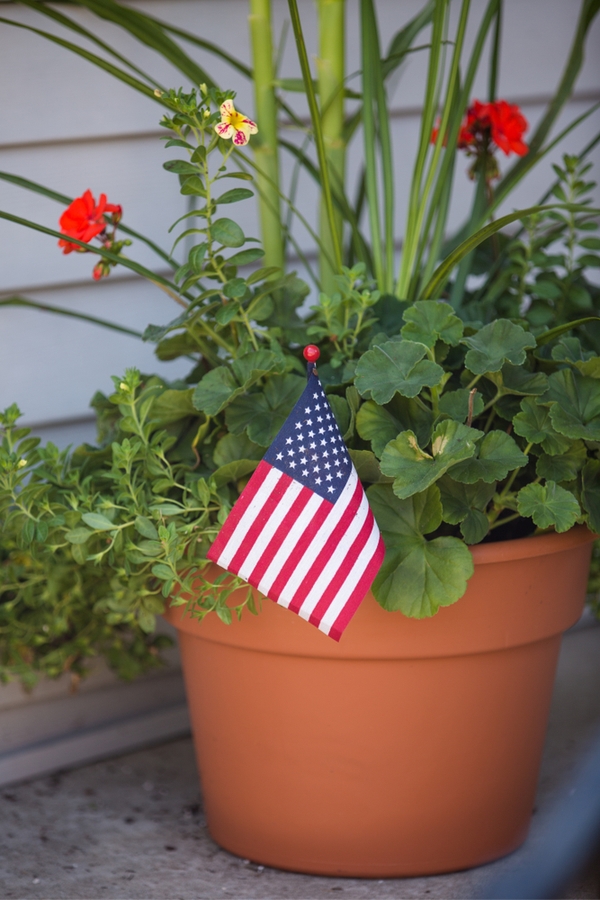 One of the easiest ways to create a POP for the Fourth is to dress up your potted plants. Simply visit Michaels to purchase some mini American flags on wooden sticks. These little stick flags are available in different sizes. Place them around your potted plants for a patriotic burst of color! You can also make your own Fourth of July parade wands for the kids. Leave them in a vase to decorate the porch, and let the kids grab them when parade time comes.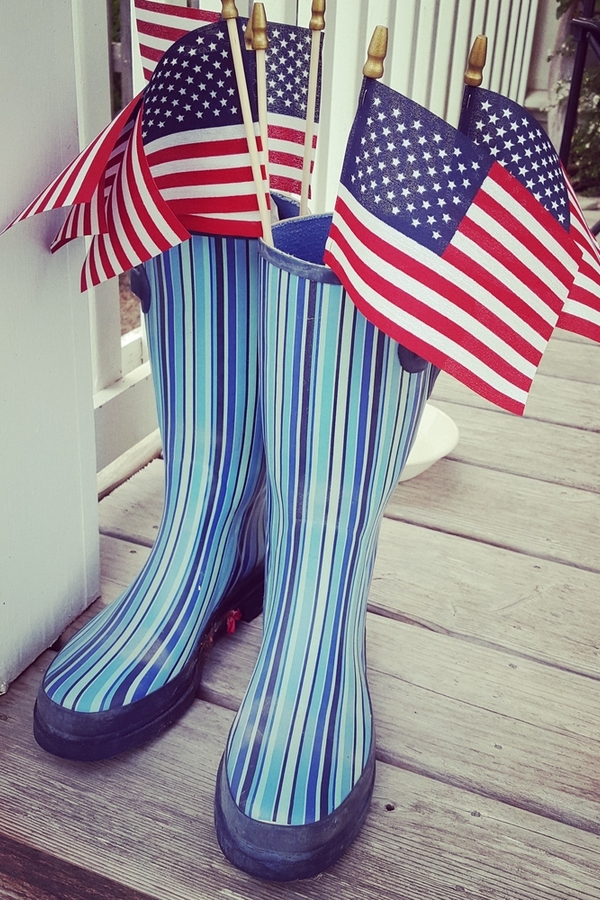 I love this creative idea! Grab some rubber boots. If you don't have any, try visiting your local thrift shop to find some. Anything in shades of red, blue or white look awesome with a group of medium sized stick flags arranged inside like a fun bouquet. I think this pair available at Amazon are perfect! Click on over and check them out.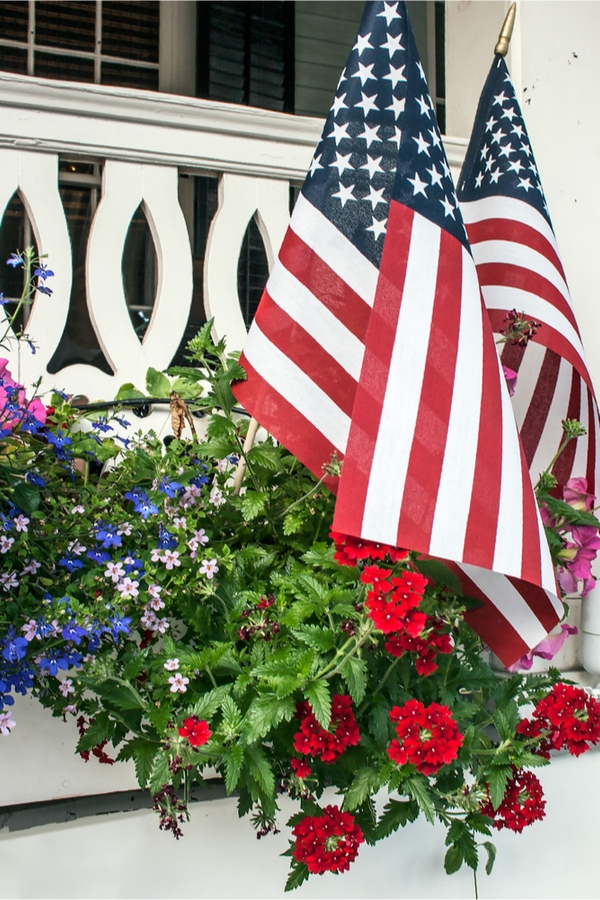 This year when you plan out your container gardens, plan ahead and choose flowers in Fourth of July colors. They'll create a POP all summer long, and there's nothing wrong with that. For the month of July, add some flags to make them extra festive.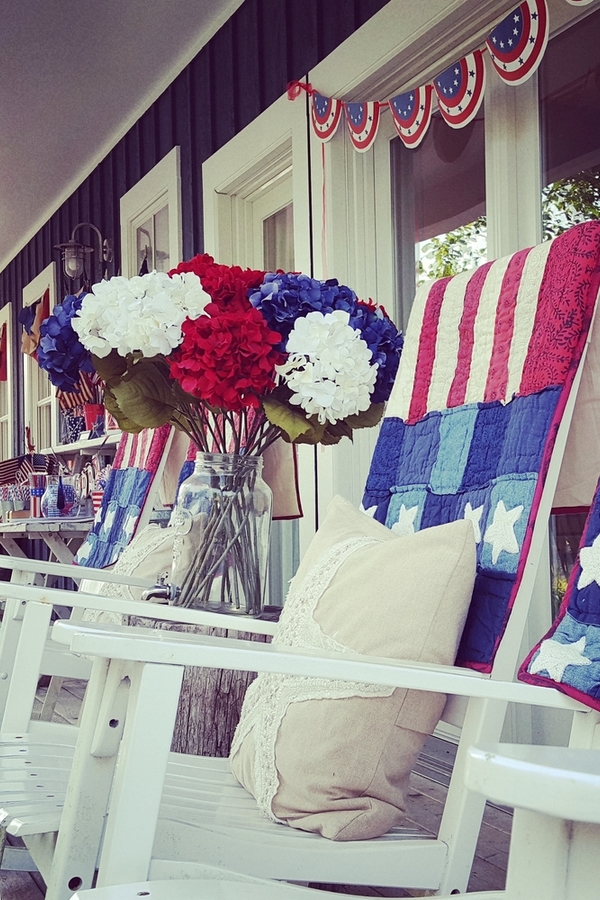 If you've got a large porch, there's a lot of fun decorating to be had! This porch goes all out with patriotic lap quilts laid over classic white rockers. Buntings adorn the windows, and large bouquets of red, white and blue are the crowning touch. Can you see the drink table in the background set with festive cups and a pitcher? This porch is ready to greet Fourth of July guests!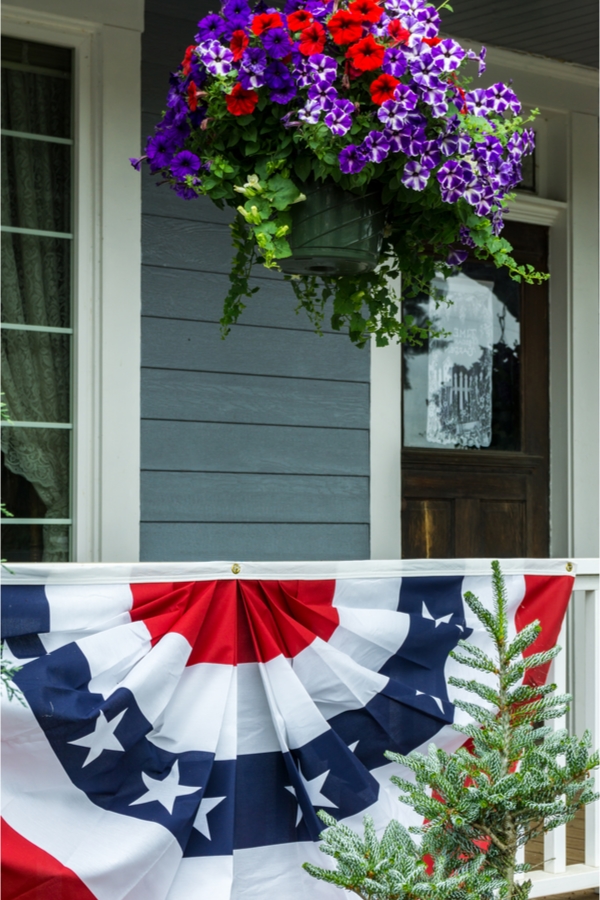 Your Fourth of July flower baskets don't have to be red, white and blue. Try red and varying shades of bluish-purple, or purple and white. You will never go wrong dressing up your porch railing with a classic bunting. And it doesn't need to be expensive–Dollar Tree has you covered with a 12×24″ bunting. 
Find even more Fourth of July porch decor ideas to create a POP at Amazon!