Many of us don't have the luxury of land to plant a large garden. But don't be dismayed if that's the case for you! There are many ways to reap rewards from the harvest season, even in small spaces. Here are just a few:

  Galvanized buckets of varying sizes can be used a planters in small spaces. Space-efficient and adorable!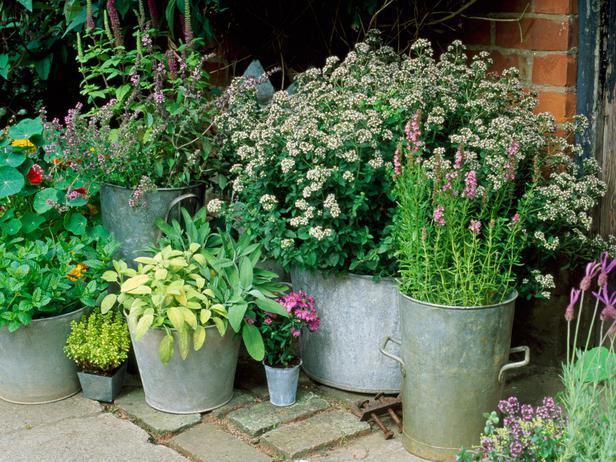 Make a tiered planter against a wall, free-standing, or hanging from an arbor. Looks beautiful and doesn't take up much space!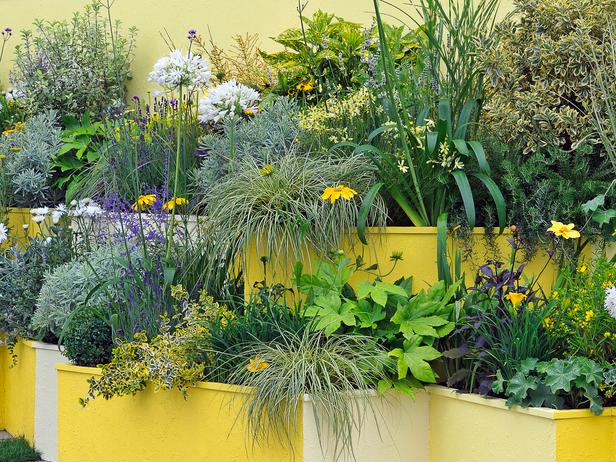 Much like the tiered planter, you can build a staircase planter with neat old wooden boards. Plant flowers, vegetables, and herbs on the steps. Can be built right alongside real steps.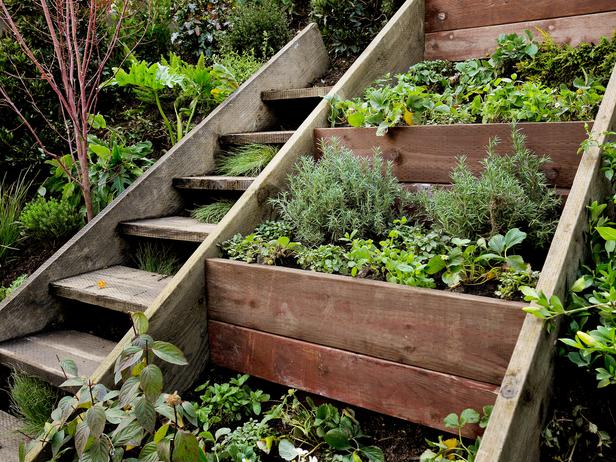 Even small trees can be grown in a large metal can or drum.5.  Put your plants in a large basket–makes for a fun AND functional planter.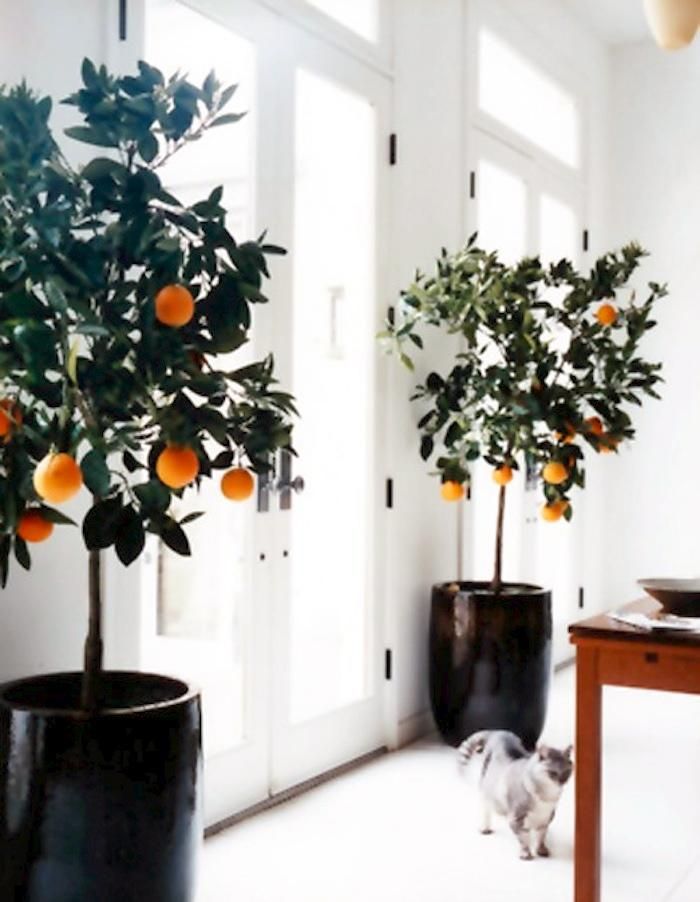 Vertical garden: a very unique idea. Apparently, you can grow plants (like herbs) from pockets hung vertically on walls. Takes up very little space and acts as natural décor.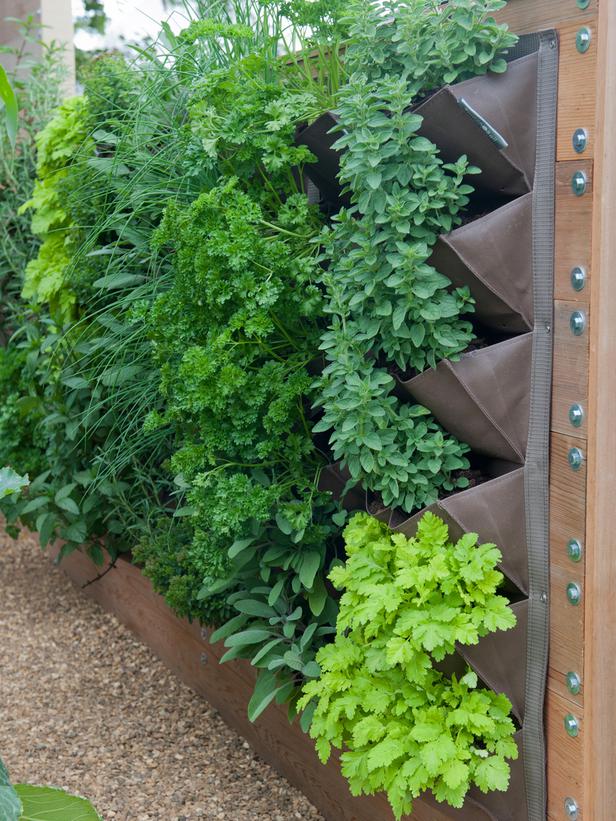 Grow herbs in mason jars. You can do this in your kitchen all year round! I love this idea from Buzzfeed.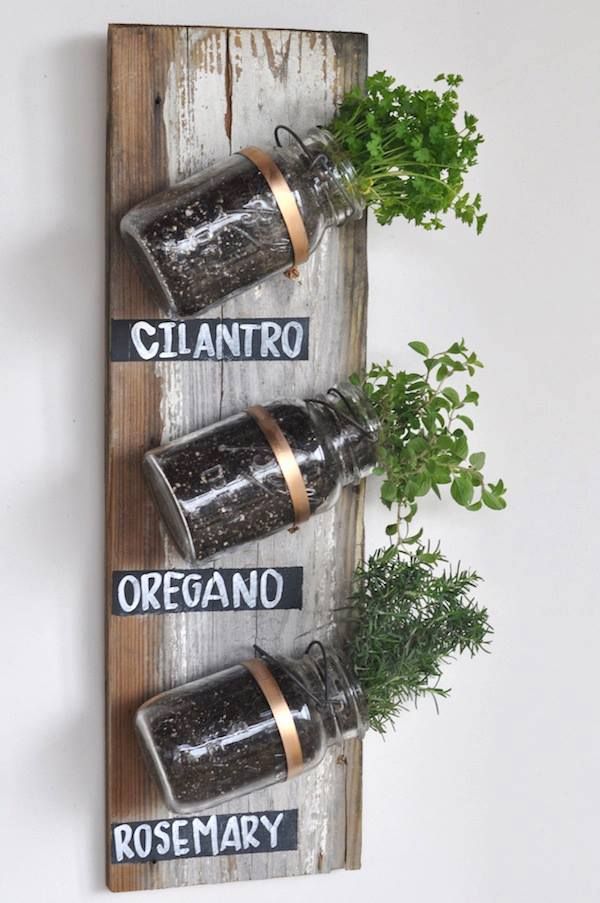 Make an adorable herb garden using small metal buckets with handles as planters. Clip their handles to a rod next to a kitchen window using clothespins.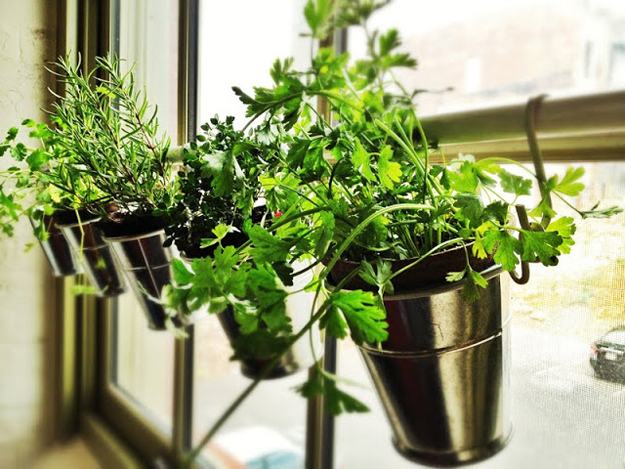 Hang potted planters outside. Not only do these look great hung like this, but this would be super easy to make! Great idea from House Beautiful.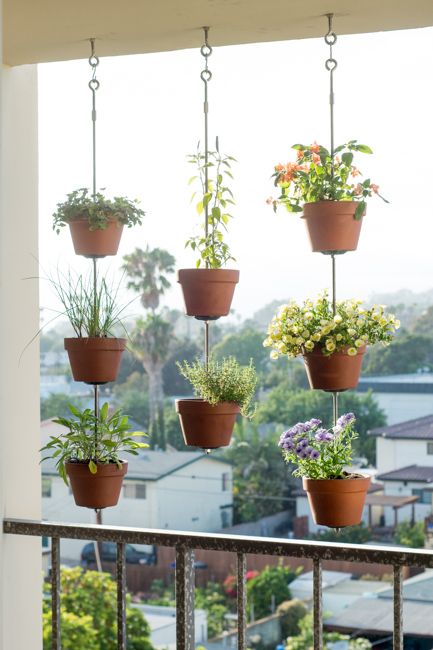 Turn a ladder into a small garden. This would be easy to tend to, and it would look great in any room!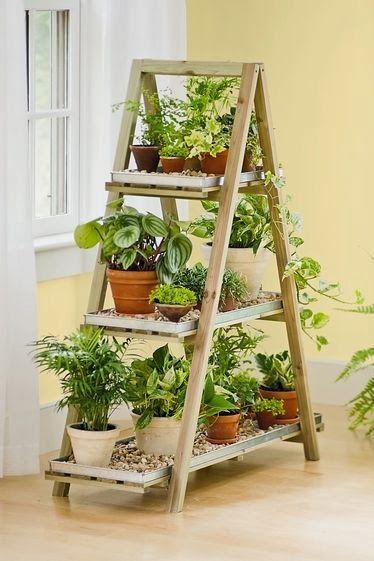 If gardening really isn't your forte, and you think that smaller is better, these little succulent gardens would be perfect for you!